Right under that 3 o'clock sun on an ever busy road at Computer Village, they danced. Slowing down traffic. Two young lads wearing inscribed T-shirts bearing the name of the Chinese smartphone dealer they promoted. It was so hot and humid that I was literarily drenched in sweat. Not that I haven't seen guys doing their amusing weird dance on roadshows, but performing under that kind of seething sun was just incredible. They've got to survive. Just like many other Nigerians who are making headway striving everyday with their skills and talents. How hard, tough and desperate should one get? Or how much suffering must we go through? The hustle is real. And thinking through it, no one is exempted. But the Nigerian spirit is made of steel.
Truly 2016 has been especially tough for the ordinary Nigerian. Not less for the advantaged Lagosian. State governments couldn't pay wages for months. When some did, it was half salary. We experienced the worst nationwide fuel scarcity lock-jam ever. It was the most horrible period for us. People queued for long hours (sometimes entering into brawl) to get fuel to power generators for their small businesses at a time that PHCN generated zero Megawatts (Yes, officially, zero). Hospitals were hit as operations were cancelled and postponed. People parked their cars at home. Everything slowed down that even commercial jets could not fly. It was just the beginning of the economic meltdown. The weather at the time added physical injury to the economic insult. The sun bared its teeth sardonically in the day and the wind did not blow away the heat at night. Infact tomatoes, under tension, took ill and the healthy ones became gold and scarce commodity for the highest bidder. Just as dollar also chose to spread its colourful wings like a peacock under threat, scaring away its usual customers. Naira became helpless and spiralled downwards and fast into an abyss.
Prices of everything soared like eagle including garri, epa and kulikuli (check Google translation). Poor people were marched upon like pawns. The middle class, bleeding more money like wounded knights, became more irritable. The rich business and political kings and society queens became vulnerable. It took only few months for figures to confirm to us that we are in a recession. Our bishops and priests preached more comforting and morale boosting messages in the face of dwindling tithes and offering. Although we saw the recession coming, we chose the easy blame game. The banks started deducting baseless fees and commissions. The government also imposed agonizing restrictions and extraneous taxes on already distressed citizens. The most recent was the data hike. Just imagine invading people's privacy and straining it. Who does that? But thanks be to Twitter Nigeria (I personally think it is more useful than Facebook). It was not all about the fun, bants, savages and memes that Tiwa and her estranged husband generated, or the buzz of Don Jazzy and Olamide, which at those times were refreshing distractions from the frustrating Nigerian situation. Oh yes, Aunty Toke also did well to relieve stress with her private matters and book, just as Linda Ikeji lightened us up with many gist, rumours, and un-lies. But Twitter NG fought when it mattered. They drowned data hike. Although we couldn't prevent the dreaded Brexit and Trump, we the people triumphed.
The Nigerian has remained tough through it all. The other day I went to the Victoria Island (actually not a true Island). I saw businesses that I never thought existed. I saw multinationals and local firms on overwhelming skyscrapers offering services I had to google up. I saw fantastic buildings with majestic architecture being erected. All for new businesses. I saw gigantic hotels bustling. I saw Eko Atlantic city progressing with audacity. I saw the metro-rail construction work suddenly bursting to life. I saw posh cars. Exotic and luxury ones cruising the neat roads of the former British settlement. I go online each day and I see new businesses entering the country's space and thriving. I see Uber, Konga, Jiji, Naij, Nairabet all gaining. I see youth earning income through online marketing, advertising and promotions.
I walk the streets of Mushin and I see okada men speeding, eager to carry the next passenger, their danfo counterpart stopping in the middle of the road just to glean the hurrying passenger and make up a day's returns. The Igbo merchant expanding his warehouse along Oshodi-Apapa expressway. Comedy shows and musical concerts being sold out. Nigerian music has now displaced American hiphop on various media. People still dab and dance shoki. Fashion business is growing fast. Young designers are turning local fabrics into global allure. Photographers getting more crafty, deft and richer. Naija weddings and events while being more elaborate are exposing the intrinsic and extrinsic beauty in our culture. Infact I had more invites than last year. Young elites now put farming as part of their bio on social media.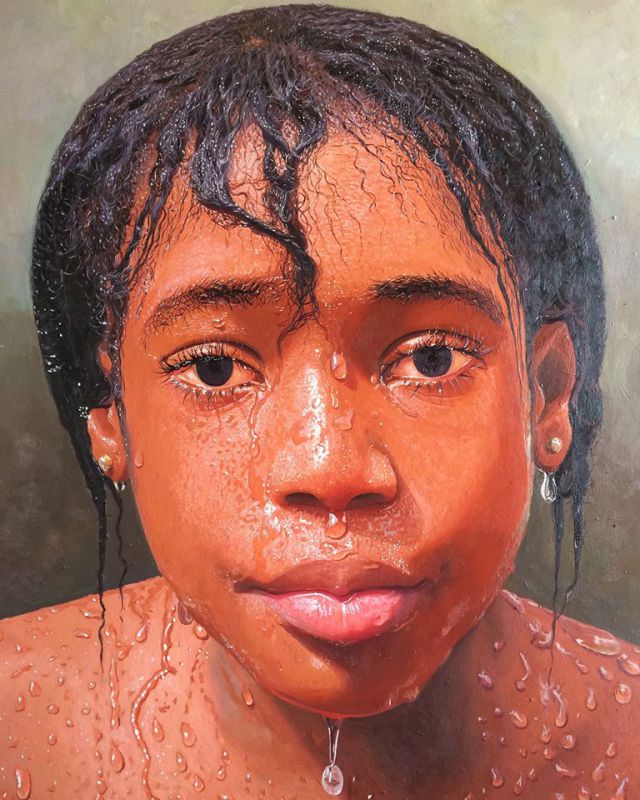 I hear of Nigerians making giant strides; a Nigerian doctor operated on a fetus in-vitro and re-implanted it in the U.S. Victor Moses surging into prominence in English football. Nigerian writers, journalists, musicians winning international awards. Nollywood is flourishing with fantastic box office stories and graphics. It goes on and on. Nigerians are gifted, brave, strong and enterprising. The spirit of the Nigerian is unquenchable. Our resolve is relentless. We look at the rising of the sun. The sun in our hearts never sets at dawn. We never give up. We never back down. Though our present hustle is harsh and painful, we will never die.
And two other things
Has recession blunted the spirit of Christmas in Nigeria? Or is it secularism? It took me till December 1st to hear the first Christmas song. I heard that in the U.S some are saying it should be Happy Holidays and not Merry Christmas. Political correctness I think. Secularism should remain secularism. And should not be mixed with religion. It is Christmas. Not just holidays. So let the songs blast louder and the merriment begin. Merry Christmas.
Politicians are the same all over the world because there is one thing they do. They make promises pre-election and break promises post-election. Anytime. So let's stop demonizing their Nigerian counterparts. Why? Trump. He has not even been sworn in that he has started reversing his campaign boasts. We now know he won't completely throw out Obamacare. He is not building any wall. He isn't jailing "crooked" Hillary. Politricks.
With my own hands @bamsky007
Image credit: Google